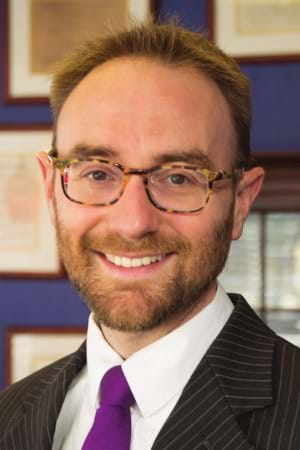 Who is Dr. Atom?
Dentistry is in Dr. Atom Edenson's Blood His family has been helping people protect and preserve their beautiful smiles in Tampa since 1977. Now after practicing all over the U.S., including the New York area, Boston, the entire west coast of Florida from Zephyrhills to Fort Myers, and an Indian reservation in Arizona, the Tampa native is returning home to begin his own practice – Edenson Dental.
"I enjoy helping people, and dentistry always seemed like a natural thing for me to do," Dr. Edenson says."When I was at Jesuit High School I worked at a dental lab fabricating teeth. I've always been around and enjoyed dentistry." Dr. Edenson also enjoys making his patients feel comfortable and keeping them well informed about their options and treatments.
"A lot of people don't like to come to the dentist, and I try to make it an enjoyable experience for them," he says."When my patients have complicated dental issues, I make sure they are informed about what will work for them and why it will work."
In fact, Dr. Edenson enjoys the challenge of complex cases and seeing his patients smile again.
"We incorporate the latest, most effective technology at our office," he says."I am always looking for the best options for my patients, ones that will give them a smile they are proud of and will be the best value for them."
No matter your dental needs, you can rest assured that you will be in kind, gentle hands with the team at Edenson Dental. They are experts at all types of dental care, including general check-ups and cleanings, crowns, bridges, implants, dentures, and oral surgery.
Education: University of Miami, B.S.; Tufts University School of Dental Medicine, D.M.D.